Mmkay, so when I get bored, I'll be posting a few fashion items I think are rad. Like right now!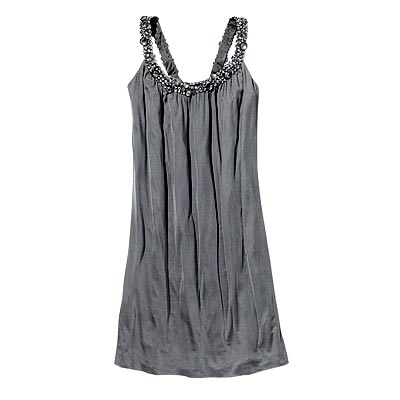 This dress is MARVELOUS. I love the shape & pleats. But best of all, the fab, texture-y trim at the top.
Some may think that these pants are an abomination, but I am a sucker for shiny things (like a raccoon!) so I like them very much. These would go great with a bold tee & a black vest.
I like how they are silver & fancy, but still have jets of color. They're very graphic & clean.
WHAT DO YOU THINK?
HOW WOULD YOU USE THESE IN A LOOK?
[post a comment!]